September 6th, 2014 , by John Beeler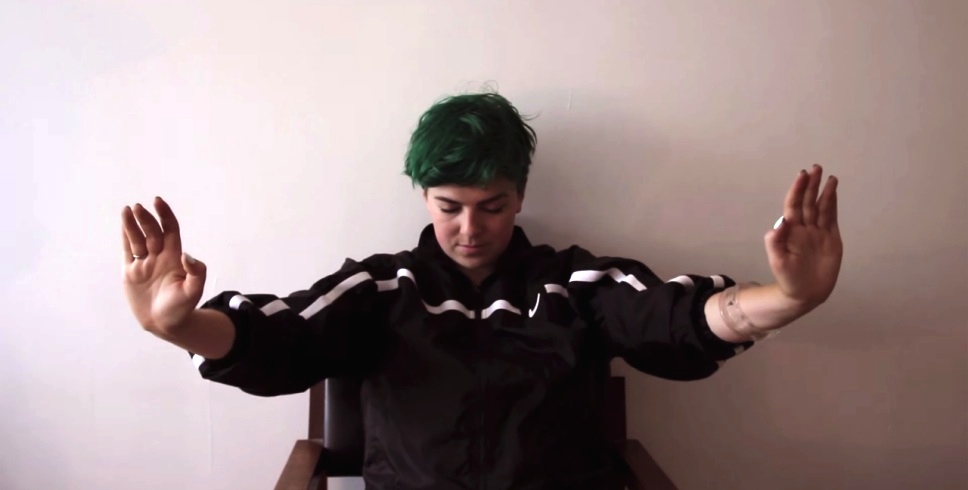 The new video to Mozart's Sister's "Good Thing, Bad Thing" debuted on Dummy Magazine. "It's the sort of pop song that's designed for people to dance around the living room to," described Dummy, "so props to Martin and Eva who made the video for deciding that it should feature Mozart's Sister (or many Mozart's Sisters, as is actually the case) dancing around the living room."
The Editorial interviewed Caila Thompson-Hannant of Mozart's Sister.
"I still feel an urge to be really successful and I think a lot of artists do. But at the same time, that urge is an ego-based urge. It's not really where the nectar lies in creation. The real nectar of creation is feeling this sense of your form disappearing. It's like a disappearing of your ego itself in a way. At least it is for me. It is a feeling of tapping into something that isn't you, it's just something you're participating in." I ask her if she thinks her music is egoless. "No, I consider it to be ego-driven. But an ego that is questioning and self-reflexive. Or at least trying to be."
The debut LP from Montreal's Mozart's Sister is now available on CD, LP, and digital. Buy it here.
Next Page »