September 13th, 2023 , by John Beeler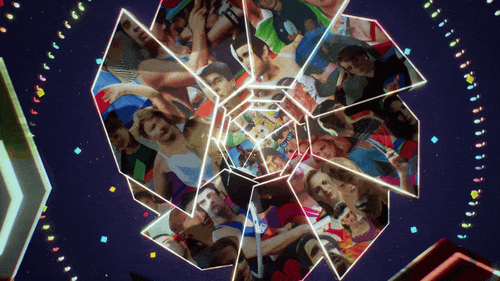 "Will Anybody Ever Love Me?" is the second single from Sufjan's upcoming Javelin (available on October 6th) and it's now available for listening here.
Accompanying the song is a kaleidoscopic video produced and animated by Stephen Halker, long-time collaborator with Sufjan. Stephen's video takes us on a journey through various digital landscapes, each one featuring artwork from the album and the 48-page art booklet designed by Sufjan that we are including with each CD and LP.
On making the video, Stephen said, "This piece serves as an exploration into the intricate landscapes of the human psyche, akin to an open invitation to wander through the vast emotional domains of the mind. It illustrates the journey from surface-level facades to the profound yearnings, vulnerabilities, and fixations that reside within the human heart."
As with each track on Javelin, Sujfan self-produced "Will Anybody Ever Love Me?," playing nearly every instrument. The song also includes additional vocals from adrienne maree brown, Hannah Cohen, and Megan Lui.
The singers shared thoughts on working with Sufjan on the song:
"The first time I sang the song I started crying, I was so moved by the honesty of the questions. Sufjan is an impossibly brave and gifted writer." – adrienne maree brown
"Being in the studio with Sufjan is like watching an alchemist at work. He creates a new realm, building our voices from a gentle choir, then morphing us into sirens raging from the sea." – Hannah Cohen
"Will Anybody Ever Love Me felt like a glimpse into Sufjan's past records but spins into an epic collage of voices and instruments. His vision of melody and composition are astonishing and working with him and Hannah in the room was pure joy." – Megan Lui
You can hear the Javelin early at one of the Global Listening Events on September 19th and October 3rd, and, good news, we just added a few more cities to that list including:
Chattanooga, US, Yellow Racket Records
Toledo, US, CULTURE CLASH
Seattle, US, Easy Street Records
Indianapolis, US, LUNA music
Halifax, Canada, obsolete records
Orlando, US, Park Ave CDs
You can pre-order the CD or LP here, and we also have exclusive Javelin totes, T-shirts, and sweatshirts for pre-order here.
Next Page »