Lily & Madeleine
Nobody expected Lily & Madeleine's first original song, "In the Middle," to rack up a quarter of a million YouTube views. The Internet is obsessed with what's new and what's next, the fads and memes of viral culture, and so it would have to seem a little incongruous for social networks and content aggregators to embrace gimmick-free, black-and-white footage of an unplugged duo crooning a bittersweet and understated melody.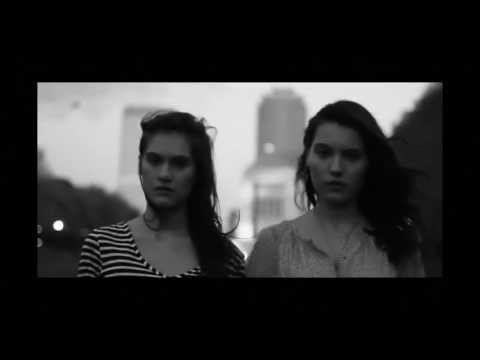 But there's something inherently incongruous about the music of Lily and Madeleine Jurkiewicz, a pair of slight teenagers with singing voices this assured and worldly. Their first EP, The Weight of the Globe, sounds like something out of another age, not the work of a pair of sisters born less than two decades ago.  No wonder that, on the strength of their viral video performances, Lily & Madeleine managed to sell out the first two live shows of their career, and enlist the help of Asthmatic Kitty Records.
Their songs are the product of two distinct musical personalities. Madeleine, the older sister with a light, smooth singing style, leans towards folkier, singer-songwriter fare; Lily helps lean the duo towards its gentle rock edge, and has a dark, earthy voice to match.  But their voices blend into seamless close harmonies, created with the natural ease that could only come from a pair of musicians who have known each other literally their entire lives.
The recording project that became the Weight EP started with producer Paul Mahern, who'd fallen in love with the duo's earlier YouTube videos, acoustic covers of a handful of favorite songs, and immediately got in touch to invite the sisters into the studio. Lily & Madeleine started writing their first original tunes over summer vacation, and Paul introduced them to bassist and songwriting partner Kenny Childers, of the band Gentleman Caller, who helped them to refine the material.
But Paul's main agenda, in producing the record, was to stay out of the way. He was especially keen to invite songwriting sidemen like Kenny and drummer Wade Parish to sit in on these sessions because he knew they'd respect the material. In working up the arrangements, the watchword was discretion:  to play softly, to leave plenty of space in the mix, to allow the focus of the music to remain firmly on the Jurkiewicz sisters. Rather than shine a musical spotlight on the duo's voices, the thinking went, simply allow them to glow.  Rather than weigh the songs down with ornamental settings, open them up.
The Weight of the World EP stands as a highly polished musical statement, but it's hardly the last word on Lily & Madeleine.  Challenged and excited by the process of creation, the duo is already looking forward to their next musical project.