October 26th, 2020 , by John Beeler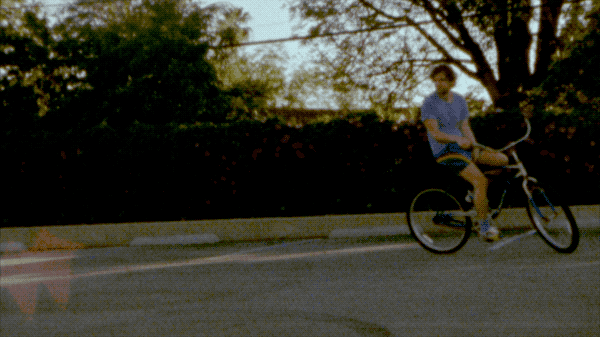 Angelo De Augustine is premiering his new self-produced single "Blue," featuring Sufjan Stevens on vocals, piano and guitar, via Cool Hunting. The single is accompanied by a new video, directed and shot by De Augustine on Super 8 film:
Listen on your preferred streaming or digital platform by clicking here.
"'Blue' speaks of an admission in confidence to a friend," explains Angelo. "The eternal and symbiotic bond of mother and child, and an inquisition into our inner pain, investigating if we are forever bound by it."
The track is set to appear alongside Angelo's recent single "Santa Barbara" on a limited edition, water-bottle-blue 7-inch single due later this year. You can pre-order the 7-inch here or at Bandcamp here.
In addition to the new music, Angelo has designed a limited-edition custom apparel line comprising hand-crafted overalls, a baseball hat, a pocket t-shirt and two enamel pins, available individually and also in various bundles, including with the new "Blue"/"Santa Barbara" 7" single. Pre-order is available now via Angelo's new merch store here.
« Previous Page
—
Next Page »