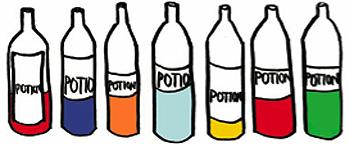 Now that it is finally in outer space, as in the space outside of the inner space of Chris Cohen's brain where only a shrunken Dennis Quaid could get to it, people are starting to think about the sound of The Curtains' new album. The Bay Area's very own Owl Mag diagnosed Calamity with "sugary hiccups." The Internet's Pitchfork has called Calamity a struggle between "twee pop tendencies" and experimentation. And the American grocer's Spin wrote that this 13 track album is "boisterous and inventive."
Maybe Calamity is best characterized as walking music for the mildly paranoid. Or maybe it's minimalism falling apart – can that even happen? Why did the cymbal stop? I think it just did. Did I just see that same car on 13th Street? Huh. Whatever Calamity is, it's not tragedy.
Ohp, there's the cymbal.