November 18th, 2010 , by John Beeler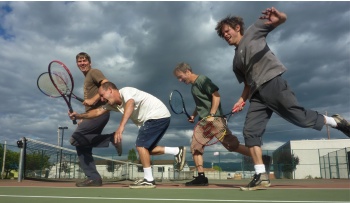 For a little while, there was nothing from Trumans Water. Then, they emerged from the darkness with a brand new album, O Zeta Zunis, which we had the honor of releasing.
The emergence continues, as Trumans Water today makes five of their classic releases once again readily available to you. This includes their eponymously-titled album and Fragments of a Lucky Break which documents the era when the group's core included the Brandstetter brothers, Kevin Kascell, and Glen Galloway (of Soul Junk). The reissue madness continues with Action Ornaments, Apistogramma, and You Are in the Line of Fire and They Are Shooting at You all of which showcases their late 90s/early aughts era continuing their unpredictable scuzz rock with collaborations from Azalia Snail, Gary Olsen, Chan Marshall, among other guest appearances.
In addition to the studio albums, Trumans Waters' storied Peel Sessions will be made available including a pantheon of different Trumans line-ups as well as covers of Nation Of Ulysses and Sun City Girls songs.

This is a lot to process at once, we know. So we have made available a free sampler of all the reissues, titled
Schist and Schisms.
It will help the brain throb. Stream for free below, or download
here
. They are naturally touring in Europe, details
here
.
August 24th, 2010 , by John Beeler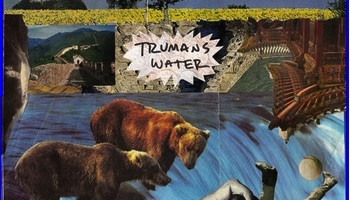 If you're a Trumans Water fan, and if you are savvy about independent rock and roll you are most certainly one, you will be happy to know that TW has returned. Triumphantly. With bears on the album art.

O Zeta Zunis is their 13the release in their nearly two-decade existence. The album finds the band skronkily uncompromising but direct and – dare we say? – catchy. Please don't hit us.

And what's an album release without a tour? Expect to see them in Portland, Bellingham, and Seattle. Short, and sweet. Details
here
.
You can buy the limited edition for $15
here
.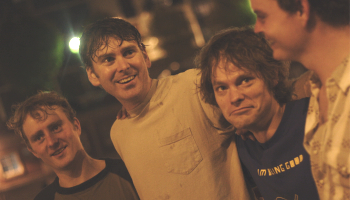 I refuse to be humble or subtle on the matter. Trumans Water is one of the greatest band you have never heard, and if you have heard you don't need to be reminded. But here is a reminder anyways; they are alive and well and still damaging rock at every corner. They haven't released an album since 2003, but on August 24th Asthmatic Kitty has the wonderful honor to release their newest, O Zeta Zunis. You can read about the band here and the OZZ here. Stay tuned.