January 23rd, 2013 , by John Beeler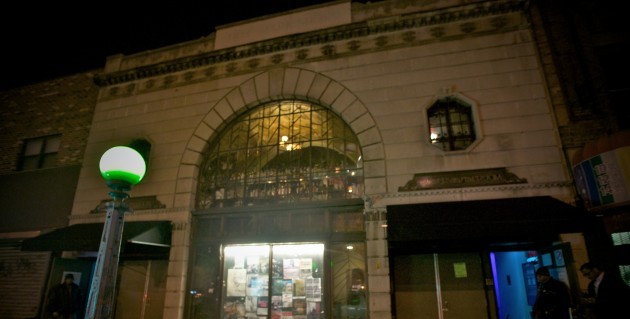 My Brightest Diamond is playing played at the Bowery Ballroom in New York City Wednesday, January 23rd. Her blog promised a parade (!), new songs (!!), marching, dancing,  party hats, and whistles.
[youtube width="542″ height="305″]http://youtu.be/wK4vbN7g6m4[/youtube]
[youtube width="542″ height="305″]http://youtu.be/zb52M-ByxOk[/youtube]
October 8th, 2012 , by John Beeler
Many thanks to those who ventured uptown to the modernist caverns of Lincoln Center to partake of the new ballet Year of the Rabbit by Justin Peck. The Friday premiere had a fun and feisty vibe (six curtain calls). Mike Atkinson did some fierce wrangling with the orchestra. And the dancers were heroic. Congrats to all. There's one more performance this Saturday, Oct. 13. Student rush tickets ($20) are available on the day of the show, while supplies last. See you there.
September 19th, 2012 , by John Beeler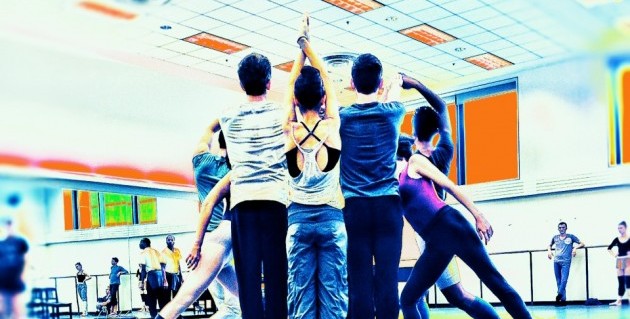 Selections from Sufjan Stevens' electronic album "Enjoy Your Rabbit" are featured in a new ballet by up-and-coming choreographer Justin Peck. "Year of the Rabbit" will premiere Oct. 5 at New York City Ballet, programmed with new works by Benjamin Millepied ("Black Swan") and Christopher Wheeldon (The Royal Ballet, Bolshoi Ballet). Conductor and arranger Michael Atkinson has expanded the quartet adaptations of this music from Osso's "Run Rabbit Run" for string orchestra. Selections for this non-narrative ballet for 18 dancers will include Year of the Ox, Rabbit, Tiger, Rooster, Dragon Boar, and The Lord. There will  be two matinees on Oct. 6 & 7 and a final evening performance on Oct. 13. The ballet will also appear in the winter season next year (January 29 & 30 and February 1 & 2). Tickets are available from the NY City Ballet website.
Sufjan also joins Peck and Aktinson for the Guggenheim's Works & Process series on Sept. 23 & 24 (at 7:30) in the Guggenheim Theater, where a string quartet will play excerpts from the ballet, with principal dancers performing. Participants will also discuss the odd evolution of Sufjan's electronic hobby project- composed and recorded in an apartment closet- from the drum machine to the ballet theater. Tickets are no longer available for this event (the theater only seats 285) but the Guggenheim website has a link for live streaming.
You can read about Justin's previous ballet "In Creases" from the New York Times review here, and learn more about this young dancer/choreographer's work with the city ballet here  has a link for live streaming.