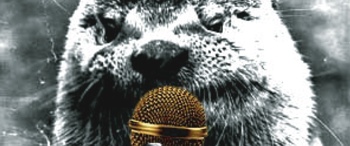 You've seen them before. Maybe in Austin, Brooklyn, or Indianapolis. You thought they were a bit peculiar, a little errant, unusual even. Furry, maybe. Sometimes not. But animals. Definitely animals. Unusual Animals.
We predict an appearance of these creatures again, this time in Houston, Texas. If the trend continues, a band or two from our own roster will show up – probably Future Rapper, and perhaps someone else. We also think local bands will emerge from the foliage, bands like Hearts of Animals, The Wiggins, Space City Gamelan, or Moth Fight. Carefully fed and cared for by generous hosts like KTRU, Microcenema, Poison Girl bar, Saint Arnold's Brewery, Signal to Noise, Sound Exchange, and Tito's Vodka, these animals will congregate and find friends on October 20, 3pm at the Diverseworks Art Space.
Payment of course will be unnecessary, as these wondrous creatures operate on instinct alone, and perhaps a little love.