August 20th, 2009 , by John Beeler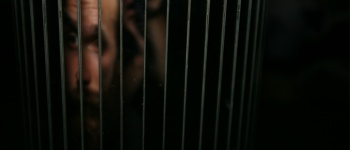 Photo by Lisa Fett
"Moose" (leadman for Jookabox) grew up on the east side of Indianapolis in the 90s, an area plagued by constant recession, pandemic homicide, and racial tension. This nervous energy has culminated into Jookabox's second album: Dead Zone Boys. On November 3rd, we will release this love-story meets psychedelic zombie-musical to the masses.
We have listened to this work and have this say: we all need this album. It is nothing less than the definitive soundtrack to humanity's last stand against decay and the dead. With a mic in one hand and shotgun in the other, Jookabox pushes through as troubador and protagonist to free the decayed city and its few outposed survivors from the fear of death. He is our protector, no need to lose hope.
Expect this one to quickly become a cult classic. Until November, enjoy "Phantom Don't Go" for free, the bone-on-bone drumbeat opener to the album.
« Previous Page
—
Next Page »