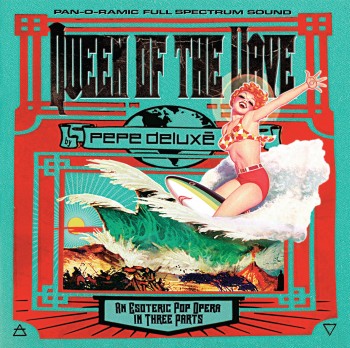 It is time. Queen of the Wave, the fourth record from Pepe Deluxé, has reached the digital shores of North America.
You may have questions. What is Queen of the Wave? Where are the airships going to? Who is Frederick S. Oliver? And who are the Earth Dwellers?
Listen to the album to hear your questions answered. A point of reference may also be a handy companion, which you can read on your electronic viewing device. Click here to download.
Purchase Queen of the Wave on iTunes by clicking here, or via Amazon by clicking here.
Jari and Paul, aka Pepe Deluxé, are donating all the profits from the sales of the album to John Nurminen Foundation to be used in the Clean Baltic Sea project. The aim of the project is to protect and achieve a visible improvement in the condition of the Baltic Sea, one of the most endangered and polluted seas in the world.