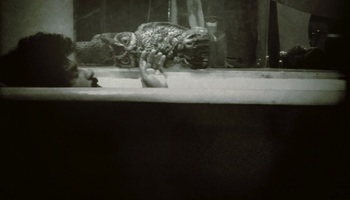 Canta Lechuza, the second album from Helado Negro, is out today. It is a perfect album for spring; majestic but at the same time welcoming, the music bubbling forth like little green shoots out of black dirt. Canta Lechuza is pop music for sure, but this is Helado Negro, right? He'll never force his way in with over-you-head beats. His riffs are subtle and suave. A wink here, a wave there. You will be charmed as we have. The album is so good, we are listening to it right now as we pen the very news you read.
If we can be so bold, we recommend you do the same and listen. It's been a while since you just relaxed and listened, isn't it? See below for a full, free stream, or click here.
And if you like what you hear, do buy it. It's $8 for the MP3, $10 for the CD and $15 for the LP. Click here to buy.