Various Artists
Habitat
iTunes

$$9.99

Buy

CD

$$10.00
Asthmatic Kitty is pleased to announce Habitat, a two disc set including 29 artists, covering the various manifestations of "electronic music," and produced as a benefit for Habitat for Humanity. Each participant was asked to provide an exclusive track that dealt with the notion of architectural space. Here, electronic music is represented in many forms: electro-acoustic experimentation, hip-hop, glitch, field recordings, ambient, electro-pop, etc. Participating artists include AK's three directors (under pseudonyms), longtime friends of the label, and distinguished invitees.
The collection has been a long time coming; AK founders Sufjan Stevens and Lowell Brams and label A&R director Michael Kaufmann are all fans of this music, and have discussed producing a compilation for many years. Stevens may have first encountered such sounds through hearing David Byrne and Brian Eno's My Life in the Bush of Ghosts around 1981 while playing with Legos. His second AK album, Enjoy Your Rabbit is an epic electronic/orchestral meditation- conceived while waiting for meals in Chinese restaurants -on the animals of the Chinese Zodiac.
Kaufmann's extensive forays into experimental sound include membership in soul-junk, the conceptual noise duo therefore, and his enigmatic alter-ego, Future Rapper (Land of a Thousand Rappers, Vol I- 2007).
Brams' interest in beeps, waves, and abused piano strings dates from a scratchy but beloved John Cage/Henri Poussier/Milton Babbitt compilation borrowed permanently from a friend in 1968; a box of moldering four-track cassettes and an out-of-tune Korg Poly-800 remain mute testimony to his own attempts at the genre.
Habitatfulfills one of Asthmatic Kitty's dreams, and we hope it will provoke and energize listener's dreams as well.
The artwork includes photographs by architect and photographer Craig McCormick, with layout by DM Stith.
1.
Tidal River
Track: a cross section of clown mountain
Description: Prehistoric gelatin mold / bomb shelter in Rocky Mountains. As seen on TV's "Most Mysterious Mysteries."
Credits:
Lowell Brams: harmonium, Korg
Bryce Dessner: electric and acoustic guitars
Sufjan Stevens: piano, Casio and percussion
Composed by: L. Brams, B. Dessner, S. Stevens
Recorded in DUMBO, Brooklyn, NY
2.
Aspects of Physics
Track: utiliterranean
Description: stacking structures, an abundance of outskirts, overhead noise,
organic resurfacing, repetitional thresholds, seperate living and being quarters…
3.
Jim Guthrie
Track: Little Furnace
Description: Combustion at the bottom of the sea onboard a tiny metal submarine. Each note competing with the one before it; reverberating heat in an otherwise cold abyss.
credits: Jim Guthrie: Composer, Programmer
jimguthrie.org
4.
Kristin Miltner
Track: The Barns Flock
Description: I was in my garage that's a barn for our urban chickens, our garage-barn, and I found a flock of old cow bells, screws and metal things godknows whatfor dropped on the floor (repeatedly), some chicken scratches, some sandpaper scrapes, hay that was making some scattery-hay-type sounds in the coop, and i was singing along with it all. This is what happened. All sounds were recorded in the barn.
www.myspace.com/miltnerunit
5.
Instruments of Science & Technology
Track: INST.stem.INST
Description: I recorded this song in a big warehouse. I recorded this song in a small recording studio. Find yourself a microphone. Find yourself a microphone and stick it in the guts of a piano. Drag the piano around. Wrestle with the piano. Show the piano who's boss. Drag the piano by the hair into a cave. Plug in some synthesizers. One or two or three even. Hit something made of metal. Hit it (the metal) with a wooden stick. I love warehouses and recording studios and caves.
Credits: Written by: Richard Swift
2008 dancecontestwinner/ASCAP
recorded at NATIONAL FREEDOM, USA
6.
Nick Hennies
Track: The Living Piano
Description: In Alvin Lucier's "I Am Sitting in a Room" the composer uses repetition and the architecture of the space in which the sound is recorded to gradually but completely transform the original sound into something seemingly alien but ultimately permanently bound to its specific site. "The Living Piano" borrows this technique of sound manipulation but eliminates the demonstrative element. The end result is the sound of a piano (an architectural construct in and of itself) "played" both by a human and by the room in which it sits.
www.nhennies.com
7.
Ero Gray
Track: Staircase and Water Pipes, 42 Broadway
Description: This is an electronically treated recording of a quick improvisation late one evening in the stairwell in the building where I work in downtown NYC. In addition to hand-drumming and clicking with keys on pipes and metal railings, the hiss and groan of hot water pipes and the dinging of nearby elevators are audible.
www.erogray.com
8.
Cepia
Track: Algiers
http://www.cepiamusic.com
http://www.myspace.com/cepia
9.
Ben Owen
Track: 5 for 14
Description: This brief song is a collected reflection of my immediate living space, traced from 2 years of "environmental" recordings from one room in Brooklyn, NY.
http://benowen.org
10.
Alias
Track: In Hope of Witchless Attics
Description: When I was in third grade, my class watched a short film about a young boy and his mother who move away from the city to buy a house really cheap in a rural town. In the middle of the film, as they are unpacking their things, they hear a noise from the attic. Soon it gets louder and louder…it turns out that there is a witch living in the attic. It all comes together in the end (she makes psychedelic pancakes for them…weird, I know, but the film is from the late 60's) and has a happy ending. But the next year, my parents bought an old farmhouse built in 1810 in a rural town in Maine. I couldn't shake the idea of a witch being in the attic when we moved in. It's been over 20 years, and no witches yet, but I'm skeptical. I hope there are no witches in the attics of any Habitat for Humanity houses, and if there are, I hope they make a good psychedelic pancake.
www.anticon.com
www.myspace.com/alias
11.
Alfred Brown
Track: SphericalType GasHolder
Description: I wanted foremost to compose a piece that draws out of me the same emotional response as the work by Idris Khan of the same name; to conjure a kind of frightening curiosity while still being sensitive to beauty and elegance. It is, as much, about creating an ambiguity that forces the listener to pay attention to every detail, drawing the listener into an imaginary, hyperrealistic space that seems simultaneously familiar and alien.
www.myspace.com/alfredbrown
12.
Cheryl E. Leonard
Track: Uncle Iroh's Teahouse
Description: Perched somewhere on a lost mountaintop the exquisitely-crafted structure, a concise temple of tea, is framed in kingfisher green and sings with the wind. Here, intertwined with passing clouds, the ghosts of John Cage and Morton Feldman meet with Uncle Iroh for a game of Pai Sho and some jasmine tea. Sound sources (some computer-mutated, some au natural) include: prepared piano, Inuit vocal games, shakuhachi, rubbed glass, prepared cello, bells and bellows.
Credits: Copyrighted and published 2008 Great Hoary Marmot Music (ASCAP)
http://www.allwaysnorth.com
13.
Blevin Blectum
Track: Vast Angles
Description: Vast Angles, shadows cast by dark stars onto uneven waters. A non-Euclidean tocsin tolls for green geometry.
Credis:
written and produced by Blevin Blectum / Bevin Kelley, 2008.
http://BLEVIN.LSR1.COM
[email protected]
14.
Son Lux
Track: Speak
Description:
a meditation on speaking as creating, and
building as destroying
entropy as growing
striving as releasing
surrendering as praying
listening as speaking
Credits: © 2008 Ryan Lott (ASCAP)
www.sonluxmusic.com
DISC 2
1.
Actuel
Track: QRS/TUV
Description: All space is full and rich with life. Nothing is empty. It's all perspective, dimension, texture and timbre. In life, architecture, energy, music, whatever; applicate. Thelonious Monk was legendary for using the space between notes to create tension but there is always something in that 'space.' This is QRS/TUV's dwelling. Being young and watching Commander Mark and Bob Ross I loved watching them play within that space and seeing their imaginations ignite with each new stroke. Building frameworks and sprinkling in textures; my own little 'happy trees.'
http://virb.com/actuel
2.
Sole w/ William Ryan Fritch
Track: all tomorrow's sewers
Description: This track describes the oppressiveness of modern architecture, but architecture relating to the concrete and the abstract; labor, the internet, separation barriers, schools, images, money, stadiums, & forests. the conflict is between the natural world & the artificial one imposed on top of it.
Credits: Music by William Ryan Fritch, Produced by Tim Holland
www.soleone.org
3.
i am robot and proud
Track: Jeanne Mance
Description: Jeanne Mance is a street in Montreal. I stayed at a friends house there while travelling and recorded this song – you can hear street noise is picked up on the mics.
www.robotandproud.com
4.
900X
Track: BGM
Description: Inspired by the soothing distortion of a nightstand radio in the Shibuya ward of Tokyo.
Credits: Written, recorded and performed by James McAlister in Seattle, WA – Additional programming and sounds by Yuuki Matthews
www.myspace.com/900X
www.jamesmcalister.com
5.
Yuko Nexus6
Track: wsagg-chorus for spaces
Description: Before, the chorus in western classical music was really far from me. Once I joined chorus workshop, I was started loving it. In this tune, I sang every part of Motette "Ave verum corpus" (Mozart KV618) in some defferent spaces.
*my friend's room
*building of an art school (wood craft workshop was nearby)
*outside (park)
*big hall of a court of justice was build in 18th century (Nimes, France. recording of live performance 28th April 2007)
Special thanks: chorus group "Lalari", Niigata, Japan
6.
therefore
Track: piznanano
Description:
7.
KILN
Track: marigold bunker
description: when i was a kid, the property adjacent to my aunt's had a disused bomb shelter from the fifties in it's side yard. on the surface was a berm covered with a colorful flowerbed and the rusty door and padlock contained a mysterious underground relic of a space that i never had the occasion to explore.
Credits:
skins and blossoms:
k. hayes, k. marrison, c. rehberg III
www.kilnaudio.com
8.
Six-Fing Thing
Track: Sandpiper on the Warehouse Floor
This particular piece, "Sandpiper on the Warehouse Floor" was lifted from the aborted third Six-Fing Thing release "Happy Motoring". Typically Six-Fing stuff tends to be a merging of live gig recordings and studio-built stuff. No different this time. The Sandpiperpiece…a studio piece..which was to be the final piece of the "Happy Motoring" project…was merged for the Asthmatic Kitty compilation with an intro and outro from a live gig that was recorded on the "slab". The "slab" is a large, raised concrete slab that was the floor of a warehouse at one time. The warehouse is gone, but the large slab remains and is used to screen outdoor flicks Spring through Fall here in San Antonio.
I wanted to create a sense of a sandpiper darting around the floor of a very large mostly empty warehouse space. I wanted to utilize a traditional instrumentation…. .albeit faked and synthesized…piano/accordian… for the sandpiper with more processed sounds evoking the industrial surroundings.
Credits:
James Cobb – live granulated lap-top looping, keyboards, processed bass clarinet, recording, editing, mixing
BobDog Catlin – processed bass effects, recording, mastering
John Cortez – keyboards, laptop looping
James H. Sidlo – ever-alien guitar stylings coaxed from a daisy-chain of effects boxes
9.
Stars Like Fleas
Track: Call me Trimtab
Description:
This song is an homage to Buckminster Fuller (1895-1983), architect, designer, author, inventor, eccentric, self described "verb"; known for the design of the geodesic dome, dymaxion car, soccer ball, documenting every 15 minutes of his life for 75 years, and his namesake, the carbon molecules known as "buckyballs". He believed that the natural analytic geometry of the universe was based on arrays of tetrahedra and that selfishness "is unnecessary and…unrationalizable" and war obsolete.
"Something hit me very hard once, thinking about what one little man could do. Think of the Queen Mary—the whole ship goes by and then comes the rudder. And there's a tiny thing on the edge of the rudder called a trim-tab. It's a miniature rudder. Just moving that little trim-tab builds a low pressure that pulls the rudder around. Takes almost no effort at all. So I said that the little individual can be a trim-tab. Society thinks it's going right by you, that it's left you altogether. But if you're doing dynamic things mentally, the fact is that you can just put your foot out like that and the whole big ship of state is going to go. So I said, "Call me Trimtab." — Buckminster Fuller
Credits:
Music by Stars Like Fleas. Lyrics by Montgomery Knott. Produced by Shannon Fields
Delegation of Fleas: Shelley Burgon: harp, electronics; Shayna Dulberger: bass; Shannon Fields: made sounds with things; Tianna Kennedy: cello; Montgomery Knott: sings his words; Matt Lavelle: bass clarinet; Gerald Menke: dobro, acoustic guitar; Ryan Sawyer: drums, mouth percussion. Additionally: Olga Bell: backing vocals; Lance Grabmiller: electronics, voice processing; Aurora Josephson: voice;
(C)(P) 2008, Stars Like Fleas, BMI
www.myspace.com/starslikefleas
10.
ting ting jahe
Track: d3p574
Description: Recorded in the United States of America.
tingtingjahe.org
11.
Moth!Fight!
Track: A Long Way from Home
Description: I first heard the 1914 Lewis/Meyer tune "When You're a Long Long Way from Home" at a time when Jess (of Mothfight) and I were moving in together and struggling to build a nest for ourselves. The whole ordeal had me wondering what, if anything, could transmute our house into something more than just an address: an investigation into the unphysical engineering of a home, if you will. Thus, our "A Long Way from Home" was loosely conceived as a tone-poem, beginning with a house being constructed, then being adopted by an enthusiastic bunch who are soon overwhelmed by dread homesickness. This ebbs and, as they inevitably find the implements of independent living, they produce a home. It's also worth noting how affecting these lyrics can be on a van full of touring musicians!
Credits: Produced by Kevin Adickes and Michael Landon – Mastered by Billy Stull
12.
Jon Galaxy
Track: Shelter?
Description: Thinking about buildings as shelter from the elements, especially the wind element and the chirping bug element. Echos and movement so we can have a 3D audio experience with our eyes closed without risk of collision. We start outside and end up not that way at all. Josh Stamper let me sample his upright bass so I really owe him one. One time a guy on the street in San Francisco saw me carrying a sampler and said he'd give me "500, maybe a G a beat". He hadn't even heard my beats at all. I should have got his card or something, but we were on tour and it just didn't seem like a bona fide offer. But, what did I have to lose? Other than Josh's upright bass, I played the other instruments like the envelope filtered bass and the key-strings and the Wurlitzer and the electric piano, and I made all the beats which I should be selling for upwards of 500 dollars per but that hasn't worked out at all. You could waltz to this, you know – especially the part at the end.
http://jongalloway.com
13.
Kadet
Track: Horizon
Description: Inspired by my isolating yet engaging experience of working in Silicon Valley, 'Horizon' represents existence within an ethereal architecture…surrounding and engulfing us, unseen or unrecognized. An electrical impulse traveling over solid copper underground, a digital packet burst, micro-waved through the air, our homes, us. 'Horizon' sonically explores this infrastructure where we as individuals constantly interface with the walls, floor and ceiling of invisible, hidden processes.
Credits:
Written and produced by Kadet Kuhne
Guitar – Raja Das, Beat sample – Anon
Mastering – Jim Lively Sound Design
c. 2008 Tektonic Shift
www.tektonicshift.com
14.
Wayne Feldman
Track: Calling On You
Description: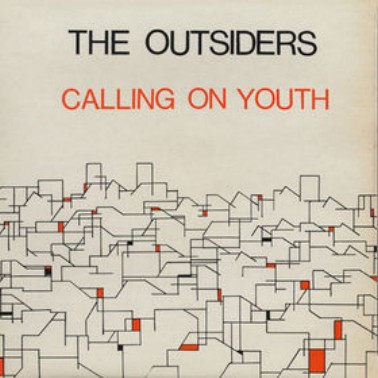 15.
DM Stith
Track: Your god is a Lion recently fed, drowsy
Description: All sounds recorded inside a piano body, lid closed, and stretched horizontally in an attempt to align the internal landscape with the greater environment, with the cosmos.
Credits: Written, recorded and performed by David Stith in Brown House, Houghton, NY.
dmstith.com