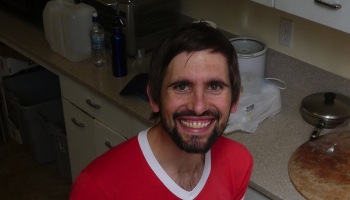 Photo by Brandon Buckner
Next Tuesday we're releasing
Cut Me Down & Count My Rings
, the 46-track rarity and b-side collection from
Half-handed Cloud
. It's a real treat for anyone that's a fan of HHC, but it will also make a nice introduction as well.
HHC, whom you may know rarely tours outside of homebase, is embarking on a frantic tour between tonight and Thanksgiving. He'll start in California, move through Missouri, Kentucky, Indiana, Chicago, and then back again. You can see details of the tour
here
.
Sojourners has a short but sweet interview with John Ringhofer (HHC) and a terrific, exclusive MP3 from the album. Read and listen
here
.