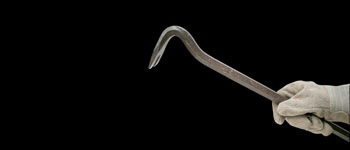 The other night, someone stole the Castanets' gear. If you have any information, or see their stuff show up on ebay, please contact us at info at asthmatickitty dot com. Because the band has received some offers of monetary help, they've set up a PayPal account to cover the costs of replacing the equipment. If you'd like to make a small donation, please send PayPal money to mutualincarnation at gmail dot com. If the money raised exceeds the cost of replacement, they will give the money to a charity.
Jana Hunter, who has been touring with Castanets, writes:
"So, the story is, last night we played in tucson at solar culture. afterward, we loaded our stuff up, went downtown, had a drink, and went to a house to crash on the floor. en route, we damaged a door, making it such that the door won't close and such that eventually, before we return the vehicle to the rental company, we'll have to pay on the order of 2 grand to replace the door.
seeing as how we had an unsecured vehicle, ray (castanets) slept in the van. sometime during the night, some brave soul(s) very quietly opened the back door and took what they could carry. we assume there were more than one of them given all the gear they managed to walk away with. we're gathering what serial numbers we can, but in the meantime, here's a rudimentary list."
Click more for total list and serial numbers. Thanks for your help.
JH gear-
fender classical guitar (ser.#9505151116)
new boss 20xl loopstation
boss reverb/delay pedal
original digitech whammy pedal
original b k butler tubedriver overdrive pedal
peavey 6 mixer (ser.#k0344300)
shure beta 98/s
custom flashlight circuit-bended thing
Castanets gear-
late 60's blue fender music master guitar
line 6 delay pedal
boss tremolo
mutron volume/wah pedal
boss tuner pedal
digitech metal master
ebow
slides/cables