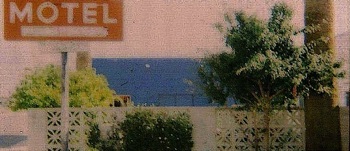 Several months ago, Ray Raposa exiled himself to a Nevada desert motel room for three weeks. Equipped with the barest of recording equipment, the frontman for Castanets proceeded to put to tape what would become City of Refuge, the band's newest full length release.

Despite slight additions by a few friends of Castanets after the motel hole-up, the result is a sparse, isolated piece of music, one that evokes the landscape where Raposa recorded the album.

We will be proudly releasing City of Refuge on October 7, 2008. Click here to see the album's info page.