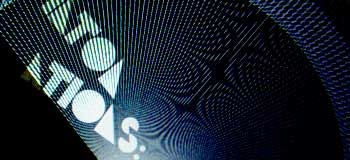 You've felt it; that strange emptiness driving home from work, the awkward silence at the breakfast table, the lack of ambience while walking down the street. Sound familiar? You may need a life soundtrack, and Asthmatic Kitty Records can deliver. On July 21st, 2009 we will launch the Library Catalog Series, a collection of audio expeditions into the many and varied worlds of contemporary music, performed by some of the industry's hardest working musicians.
The design of each album is as important as the music itself. Engineers and designers collaborated in hermeneutically sealed cubicles to professionally and lovingly package these Compact Discs and "Long Playing" records. These albums will provide you with an essential library for soundtracking your life in all of its moods and complexity. Be your own music director! Score your life scenes!
But wait, that is hardly all! Not only can you employ this music in the privacy of your home, computer and car stereo, but you can also license the Library Catalog Series commercially. Need to score that winning presentation for the board meeting next Wednesday? Is your Christmas home video lacking that certain climatic punch? Are you a major multi-national corporate conglomerate looking for quickly recognizable audio branding? Do your employees and/or customers have the overhead-radio doldrums? Then look no further, our sliding-scale fee structure can accommodate any every musical need, be it personal or corporate.
A world of sound awaits you with the Asthmatic Kitty Records Library Catalog Presents Series of Stereo Sound Recordings! Start saving now for what will quickly become an essential in any home audio library. Collect them all! Stay tuned! Details here!