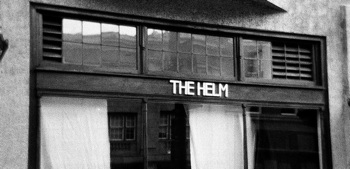 Photograph by Chris Schlarb

It's been a while since the last Unusual Animals party. But dormancy does not equal extinction, and we expect the event series to reemerge, freshly rested, in Tacoma, Washington on November 15th at Helm Gallery Space.
The idea behind the Unusual Animals parties is pretty simple. We wanted to create a way to celebrate the local culture and commerce of various cities and towns. We have celebrated Austin, Brooklyn, Indianapolis, Portland, and Louisville. The Helm gallery space will host The Tacoma Edition. Art on display will include works from Zack Bent and Gala Bent, Nicholas Nyland, and Ellen Ito. The show will be open from 5pm to 10pm and will run until December 11.
On opening night, November 15th, Grampall Jookabox will play with Allan Boothe and Alexander and the Optimistics. Suggested donation $5. The show will start at 7pm and he will be on by 8pm.
Listen to a few tracks from the bands below, or load up AK Radio (see above).
Owl & Booth, "Merry" Afraid of Flying (Download)
Sean Alexander, "the rats" Broken Free (Download)