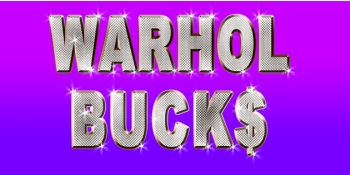 Asthmatic Kitty unenthusiastically announces the release of the Land of A Thousand Rappers Vol 2 (view the album's page here), via the Warhol Buck$ copyrighted, "Pay What Warhol Buck$ Determines Is a Highly Profitable Pricemodel," aka "Pay the Buck$ His Due," aka "Pay What He Wants."
Honestly, we don't have much of a choice, and while we support the LOTR as a project-at-large, Volume 2 brings us a full album's worth of misogynistic, unethical, and opportunistic green-economy business models.
It all spews from the foul-mouth of Warhol Buck$ and his company of white collar CEOs (Whiney Snivels (the artificial intelligent virtual reality out-of-work corporate logo yes-man), Zero Kelvin, The Life Coach (pyramid vitamin motivational speaker to the stars), and The Wizard (alchemist of doom). Drugs, fancy cheeses, soccer moms; no hedonistic stone is unturned.
To make matters worse Warhol Buck$ has announced a revolutionary model for record sales. This model capitalizes on the unethical practice of profiling and determines a purchaser's price based upon socio-economic, political and personality assessment. Those interested in purchasing the record will be asked to answer a web-based questionnaire that will then output the cost to buyer. In a conference call with investors, Warhol Buck$ commented, "I was intrigued by recent attempts in the Industry to provide the illusion of choice with regards to the cost of a record. I decided to improve that model by removing the illusion. And the choice."
Asthmatic Kitty would like to take this opportunity to preemptively and officially apologize to wind farm owners, recyclers, Radiohead, Girltalk, and Paul Westerberg.