The three S's of Sisyphus constitute the three talents essential to any hip-hop track: the pugilistic flow of rapper Serengeti, the gently crooned come-ons of singer Sufjan Stevens' hooks, and the heavy beats of producer Son Lux, all interwoven into an intimate collaboration.
But they each bring something unexpected to their self-titled full-length record, out today. Serengeti's vulnerability isn't far at all beneath the wit and bluster on the surface, and no amount of autotune will smooth out the ambivalence of Stevens' seduction. Son Lux's beats are raw and help extend the architecture of the songs into strange new shapes.
Commissioned by the Walker Art Center and The Saint Paul Chamber Orchestra / Liquid Music Series, Sisyphus boasts cover art by Jim Hodges, whose work helped inspire the album, and layout by David J. Woodruff.
The album is available now on CD, digital download, and a gatefold two-LP set made available by Joyful Noise Recordings, who are co-releasing Sisyphus with Asthmatic Kitty Records.
Get the album here.
February 17th, 2014 , by John Beeler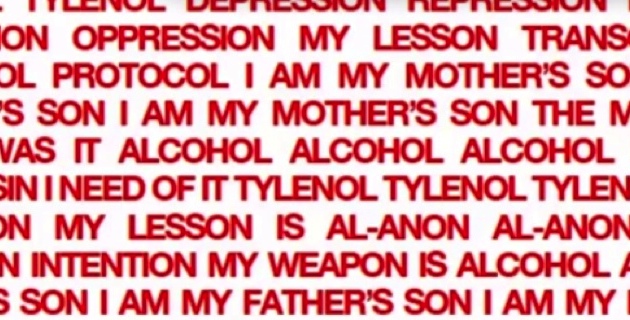 Sisyphus, a collaboration of Serengeti, Son Lux, and Sufjan Stevens, is now available for preorder here. When you preorder, you get immediate downloads of the two new singles.
"Rhythm of Devotion" is out on Soundcloud. A lyrics video for "Alcohol," another new single, is up for listening on Soundcloud.
Sisyphus will be on on March 19th, 2014.