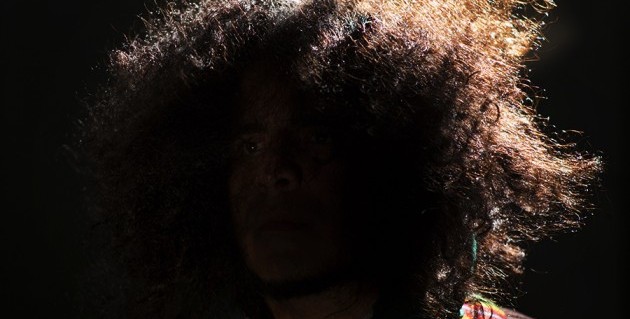 Invisible Life, the third full-length from Helado Negro, is available today. Purchasing options are here.
Heather Phares at AllMusic wrote that "It's the hypnotic pull of even [Helado Negro's] simplest songs, like the lonely and lovely 'Dance Ghost,' that makes his music special. Invisible Life reaffirms that Lange can keep that quality, regardless of which direction he takes Helado Negro in next."
Helado Negro is currently on tour – see those dates here – and will be playing at a release party in Indianapolis tonight.
You might also want to watch this video of Roberto of Helado Negro working with Wilco keyboardist Mikael Jorgensen to create a brand new song. See below or over on Shaking Through.
August 21st, 2012 , by John Beeler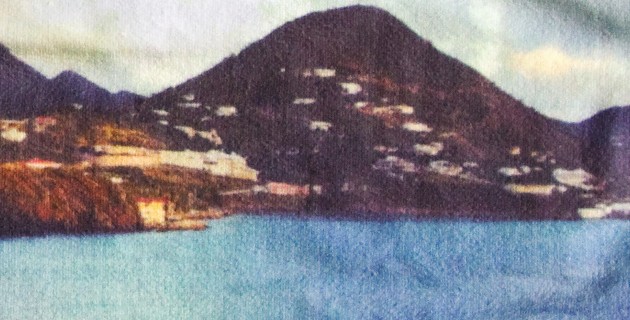 On one hand, you have lush, verdant-voiced Julianna Barwick, whose AK-release The Magic Place garnered a slot on the BBC's list of top 2011 albums. On the other, there's AK artist Roberto Carlos Lange, AKA Helado Negro, the Latin-influenced kinetic sound sculptor who's collaborated with the likes of David Ellis and Prefuse 73.
Bring the pair together and you get OMBRE, whose anticipated debut release Believe You Me is out today. The ten track album meshes Barwick's ambient, angelic vocals with Helado Negro's warm-hearted, urban psyche folk.
The labelmates sparked a friendship after touring together in 2010 and opted to give recording a go at Helado Negro's studio Island Universe Space. After kicking around riffs and vocal snippets, OMBRE began laying down tracks. The result? Believe You Me, spanning from bare-boned space melodies to indulgent, infectious soundscapes. The recording is a series of connected dots carved out of seemingly contrasting musical styles resulting in something altogether fresh and new.
The BBC says of Believe You Me, "Sultry summer nights following somnolent summer days, you've just found your new soundtrack." Best order a copy now – do so by clicking here. September is coming soon.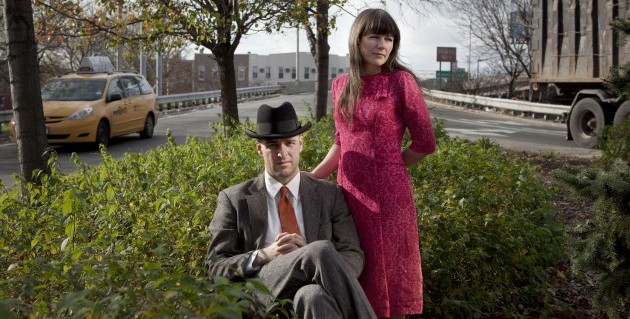 Precious Remedies Against Satan's Devices, the Welcome Wagon's second album, is out today! The follow-up full length to their 2008 debut, Presbyterian minister Vito Aiuto and his wife Monique present a brand new collection of folk-infused gospel gems.
Precious Remedies was recorded over the course of a work week in an old Brooklyn rectory. The tracks were produced by Alexander Foote and feature musical contributions from friends, including Foote and Sufjan Stevens. Spanning from sweet to transcendent, the record is the perfect summer soundtrack for lazy afternoons and back porch gatherings.
Above is a fantastically filmed video of a rehearsal of "Remedy," a David Crowder cover. Friends of the Welcome Wagon Alex and Aaron Craig do the honors.
You can help yourself to some Precious Remedies on CD, LP, or MP3 by clicking here.