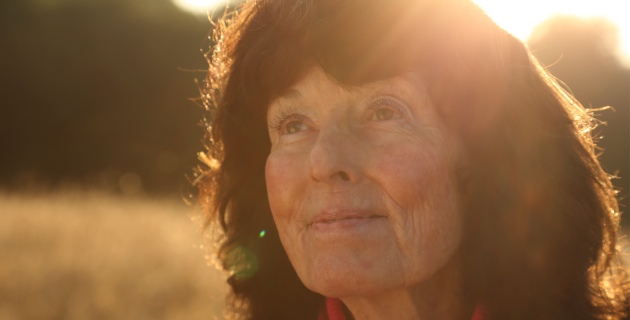 The wait is over.
Linda Perhacs' second album, The Soul of All Natural Things, is out today, over four decades after the release of her cult debut. Coaxed back into the studio the generations of fans that rediscovered her first disc, Parallelograms, she has created a sophomore album that once again summons that LP's youthful spirit, without compromising its forward-looking experimental streak.
The intervening years have done little to dampen the idealism of that debut, says The New York Times, praising the "aura of mystical innocence" Perhacs radiates on her sophomore effort, as well as her music's "craft and innovation." Produced by Fernando Perdomo and Chris Price and featuring guest appearances by post-Perhacs singer/songwriters Julia Holter and Ramona "Nite Jewel" Gonzalez, The Soul of All Natural Things is now available for purchase as a CD, vinyl LP, or digital download.
February 17th, 2014 , by John Beeler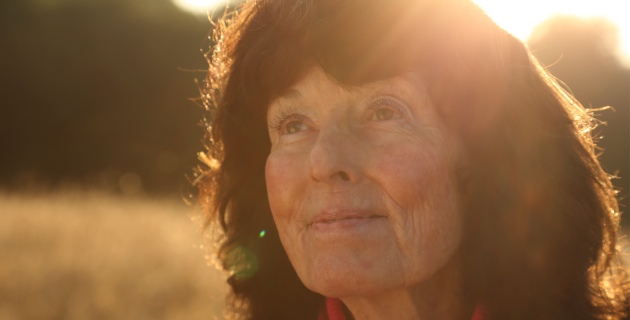 Otherworldly and ahead of its time, Linda Perhacs' 1970 debut, Parallelograms is  a window into the time and place of its creation: sun-soaked Los Angeles at the dawn of the '70s. So it's fitting that she should christen her second album, The Soul of All Natural Things, with a tour that brings her brand-new music to her fans up and down the Pacific Coast.
Her new record comes out on March 4, and on March 22, she's celebrating with a concert at Seattle's Fremont Abbey Arts Center, followed by a pair of dates in Oregon. March 23 will see her perform in Portland, at The Old Church, and on the 25, she'll be singing at Eugene, Oregon's Cozmic Pizza. In California the next night, Perhacs will play The Chapel on March 26, followed by a date at Hollywood's Masonic Lodge on March 27. Finally, she'll head inland for a March 29 date at Pappy & Harriet's Pioneertown Palace in Pioneertown, CA. See the details of her tour here.
Championed by fans ranging from Daft Punk to Devendra Banhart, Linda Perhacs has only grown in stature in the four decades since the start of her musical career. Her return to recording is less a "comeback" than the next step in her long-awaited arrival.
Hear "Freely," the latest single, here:
December 3rd, 2013 , by John Beeler
Linda Perhacs' Parallelogram is the stuff of legend. Released quietly in 1970, the LP remained for years that rare example of a recording career consisting of a lone, largely forgotten, masterpiece of an album. Rediscovered, re-released and recognized years later, it inspired a new generation of musicians with its pure, guileless vocals, mystical lyrics, and visionary production.
But now, the Linda Perhacs story is finally entering its its second chapter, as the admiration of fans ranging from Devendra Banhart to Daft Punk has persuaded her to follow up her classic debut with a new release on Asthmatic Kitty Records. With her sophomore album, The Soul of All Natural Things, Perhacs is picking up where she left off.
It helps that her first record's precocious lyrics and prescient sonics made that album sound as if it could have been released yesterday—but Perhacs' voice remains so ageless, and her message so timeless, that her sophomore effort sounds almost as if it could have come out four decades ago. Whatever the case, it's like she never went away.
On The Soul of All Natural Things, producers Fernando Perdomo and Chris Price have captured the spirit of that first album's dreamy Canyon ambience, without favoring easy nostalgia over a direct and modern approach to the material. Fellow Perhacs devotees Ramona Gonzalez (Nite Jewel) and Julia Holter contribute their own talents to the CD, which will be also available for preorder in a hand-numbered limited edition on white vinyl, for an anticipated release on March 4, 2014.
You can preorder it here.
[youtube]https://www.youtube.com/watch?v=3n-nWy6fB00[/youtube]