December 20th, 2012 , by John Beeler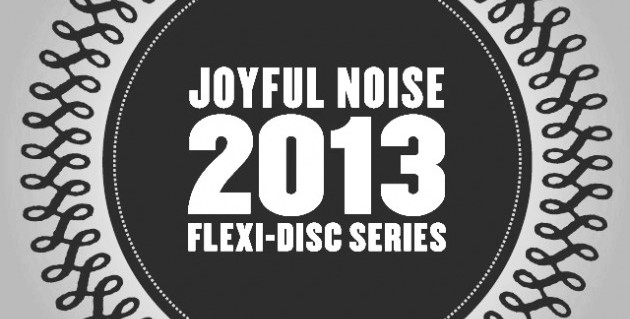 Sister label Joyful Noise Records has announced their 2013 lineup for Flexi Discs, and next year's will include Sufjan Stevens appearing with Cat Martino.
What's a Flexi?  Invented in the 1960s as an easy way to distribute singles alongside printed material (like magazines), a flexi is a paper-thin vinyl record. And Joyful Noise's Flexis are clear, single-sided, 7″squares. It's a pretty unusual format, but playable on any standard turntable.
The 2013 lineup also includes:
Birthmark
Here We Go Magic
Hella
Helvetia feat. Built To Spill
Melvins
Mike Adams At His Honest Weight
Monotonix
Rob Crow
Son Lux
The Sea And Cake
Sufjan Stevens & Cat Martino
WHY?
Flexis are not available for individual sale, you must subscribe to the entire series. However, you may cancel at anytime. You may sign up for automatic monthly payments, or pay all at once for the whole year.
Subscriptions are available for $5 / month (w/ a "deluxe subscription" available which includes a box set), right here.
EDIT: The tracks in the Flexi series are exclusive, including Sufjan and Cat's. You won't find them anywhere else except in Flexi form!