We've been waiting since February to finally release Swim Inside the Moon from Angelo De Augustine, and we're happy to say today is the day. It's been on repeat here at AKR HQ since we first heard it, and we hope you'll give it similar residence in your house, bike, car, office, home, street, park, sidewalk, etc.
It's available on Bandcamp, Spotify, Apple Music, and Amazon.The first run of vinyl is in bone color and available for purchase at our AKR Store, or your local record store as of September 8th.
Angelo is on tour in Europe throughout the fall. Tourdates below.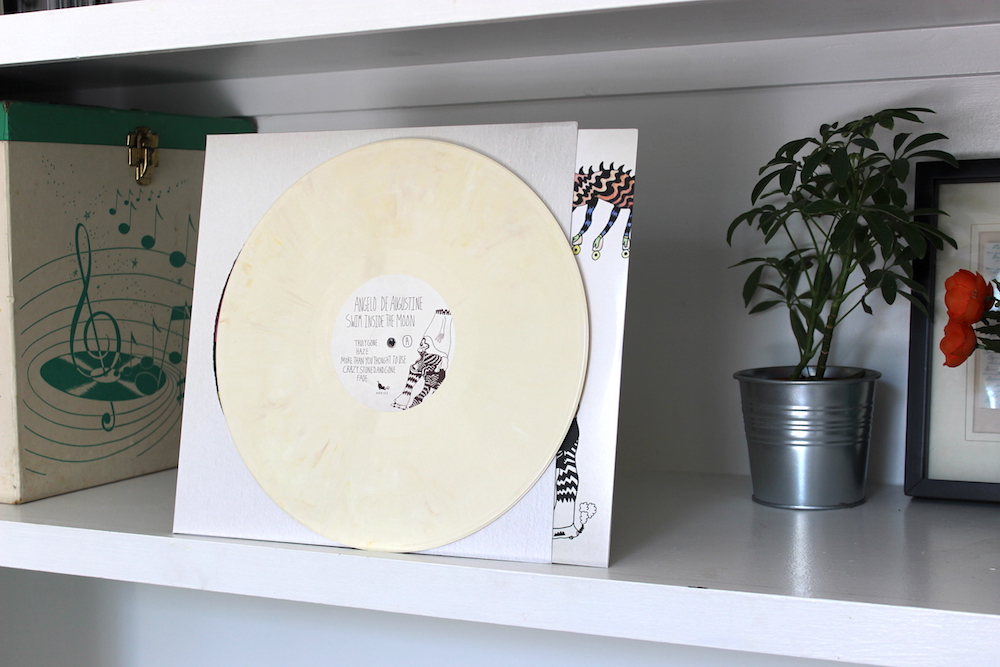 AUG 25 FRI
Crossing Border Festival
The Hague, Netherlands
OCT 12 THU
Bootleg Theater
Los Angeles, CA
OCT 15 SUN
Café Du Nord
San Francisco, CA
OCT 17 TUE
Songbyrd Music House
Washington, DC
OCT 18 WED
World Cafe Live Philadelphia
Philadelphia, PA
OCT 19 THU
Rockwood Music Hall Stage 2
New York, NY
NOV 1 WED
La Loge at Pitchfork Avant-Garde
Paris, France
NOV 2 THU
Theatre Der Wohngemeinschaft
Cologne, Germany
NOV 4 SAT
Haldern Pop Bar
Haldern, Germany
NOV 5 SUN
Lumiere
Maastricht, Netherlands
NOV 6 MON
Baumhaus Bar
Berlin, Germany
NOV 7 TUE
Botanique / Rotonde
Brussels, Belgium
NOV 9 THU
Lending Room
Leeds, United Kingdom
NOV 10 FRI
Broadcast
Glasgow, United Kingdom
NOV 11 SAT
The Grand Social
Dublin, Ireland
NOV 13 MON
The Castle Hotel
Manchester, United Kingdom
NOV 15 WED
St Pancras Old Church
London, United Kingdom