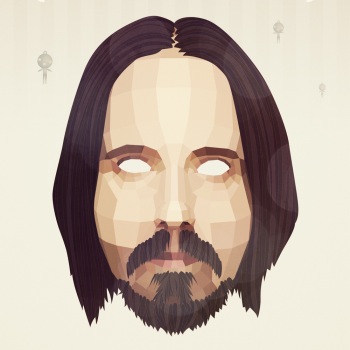 These days, Jim Guthrie, guitarist of the beloved band Royal City until the group disbanded in 2004 (gone but not forgotten!), has been earning his keep writing music for video games. Guthrie recently composed sounds and songs for the epic Superbrothers-designed iPhone/iPad game Sword & Sworcery EP.
Guthrie's hosting an online Sword & Sworcery AV Remix Jam this weekend. Animation, illustration, and song remix submissions have already started to pour in on the site's Tumblr page. The jam starts today, Friday, May 11, and runs through Sunday. If you'd like to throw something visual or musical into the mix by the Sunday deadline, click here.
In other news, the LP/digital release of Guthrie's soundtrack for IndieGame: The Movie is on his Bandcamp page (here). Pre-orders ship May 15.