latest news
JOOKABOX RELEASES OUTTAKE ALBUM
2011-09-06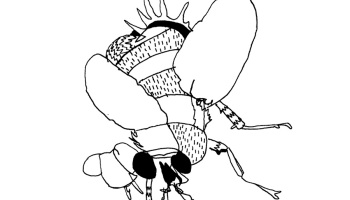 Indianapolis-based record label Audio Recon have teamed up with us to release a collection of b-sides, outtakes and remixes for Jookabox's final album Eyes of the Fly. Previously, we'd worked together to create a collection of remixes for Dead Zone Boys. This time around Audio Recon's E. Brown has brought together a small band of creative minds to create a collection of remixes that embraces the creative genius of Jookabox and takes that spirit on a trip through various styles of alternative hip-hop and electronic music.
You can read about some of the many contributors here, which include Ligyro ( Neil Cain), Defame (Ryan Lee), Lorax (Cory Salas), and E. Brown.
Stream below and when you're ready, the buy button awaits. It's >$5.
DAVID MOOSE ADAMSON/JOOKABOX = DMA
2011-05-26


You have heard Jookabox, yes? Then you've heard David "Moose" Adamson, the brains behind Jookabox, which met an ill-timed fate in a dark alley and is no more.
Adamson survived none the worse for wear and has tightened things up a little with his new project, DMA. David "Moose" Adamson; no more, no less.
You can find DMA's music on Joyful Noise Recordings (as much a sister label to AK as one can be these days). DMA will be releasing three (3!) albums over the next couple months, in a very limited, very cassette kind of way. Info and sound samples are
here
.
BEHOLD JOOKABOX'S EYES OF THE FLY
2011-04-26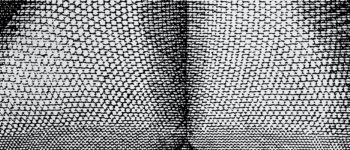 Jookabox is a bit paranoid. Jookabox is very much paranoid. Jookabox causes paranoia. Jookabox is more than jittery. Jookabox wonders what the hell is going on here. Jookabox looks not quite right. Jookabox makes us shift. Jookabox is not us. Jookabox is in pieces. Jookabox is not easy. Jookabox is rotting. Jookabox is recursive. Jookabox is looking into the light. Jookabox will wake up. Jookabox is gibberish. Jookabox is illustrated. Jookabox is not quite comfortable in this place. Jookabox is sweating. Jookabox is threatened. Jookabox is lucid. Jookabox is chemicalized. Jookabox writhes. Jookabox is no more. Jookabox lives forever.
JOOKABOX IS NO MORE. LONG LIVE JOOKABOX.
JOOKABOX CREEP THEIR WAY TO YOU
JOOKABOX DON'T STOP TIL THEY GET ENOUGH [FREE MP3]
JOOKABOX TOURS AND GETS REMIXED
RAFA TORO CREATES NEW JOOKABOX VID
DEAD ZONE BOYS FROM JOOKABOX NOW AWAKE
EAST SIDE FROM JOOKABOX VISUALIZED
THANKS, JOOKABOX, FOR OUR FIRST GLOW-IN-THE-DARK SKULL TSHIRT EVER
JOOKABOX WILL RELEASE A RECORD; WE PARTY
JOOKABOX RELEASES THIRD ALBUM IN FIGHT AGAINST PHANTOMS [FREE MP3]
GRAMPALL JOOKABOX IS DEAD. LONG LIVE JOOKABOX!
WTDTW FOR MARCH 6-8
GRAMPALL JOOKABOX CONQUERS CHICAGO, THEN EUROPE
SIX OUT OF TEN CRITICS AGREE: CRITIC-BASED PRICING
ASTHMATIC KITTY ADOPTS CRITIC-BASED PRICING STRUCTURE
GRAMPALL'S GHOST IN INDIANAPOLIS
GRAMPALL AIRS ON THE TUBE OF YOU
GRAMPALL IS NOW INTERACTIVATED
A VIDEO OF GRAMPALL BEATING A DRUM
GRAMPALL JOOKABOX DONE WITH TOUR, ABOUT TO TOUR
A GOOD DAY FOR A GRAMPALL TOUR
HEAR GRAMPALL JOOKABOX ON VIRB, OR IN REAL LIFE
WE ARE ROPECHAINED BY GRAMPALL JOOKABOX