latest news
TIGER SAW PUBLISH BOOK, APPEARANCES BY LIZ JANES AND CASTANETS
2009-10-17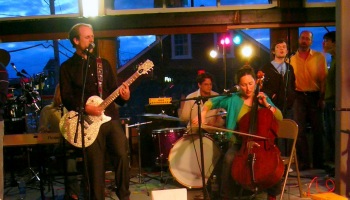 Long time friend of Asthmatic Kitty and lovely troubadour, Dylan Metrano, has released a book entitled

All My Friends Are Right Here With Me: A Decade in the Indie Rock Underground

. Dylan Metrano founded Tiger Saw in 1999, and has since played over 700 shows in twelve countries. He currently lives in Maine, continues to play in Tiger Saw, as well as the band Tiny Fires. The book is the story of the first decade of the indie-folk collective Tiger Saw. Based on tour diaries and dozens of interviews, it tells of a community of bands in this DIY, post-Nirvana era. It features first-person accounts of tours with Kimya Dawson, Jason Anderson, Viking Moses, and our own Liz Janes and Castanets. Part travelogue, part studio diary, and part oral history;

All My Friends

tells of an exciting time of collaboration, mutual inspiration, and perseverance in the ever-changing world of indie rock. It features detailed remembrances by members of Dirty Projectors, White Hinterland, Little Wings, Songs: Ohia, Tarentel, and many others. Each chapter also includes concert fliers, tour photos, as well as comics and illustrations by Pat Corrigan, Tom Eaton (illustrating a Liz Janes / Tiger Saw tour), and Alan Bull. The book also comes with an exclusive 13-track CD of Tiger Saw covers performed by some of their friend including Jason Anderson, White Hinterland, Picastro and more. Purchase the book here from Burst & Bloom.
CASTANETS NEW ALBUM NOW OUT
2009-09-25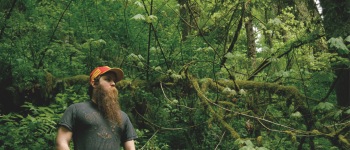 Texas Rose, The Thaw, and The Beasts

, is the best we've ever heard from Castanets. It may very well be some of the best music we've ever heard in a while, no kidding. You can read author Adam Gnade's thoughts on the album here, but you're probably better off listening to the album while you do. Conveniently, we are streaming the album, in full, in free, on AKradio. Launch it here.

You can get it in 320kbps MP3 format for $8 here, on CD for $10 here, or LP for $14 here.
NEW VIDEO FROM CASTANETS DIRECTED BY JEFF STERN
2009-09-13


A film by: Jeff Stern
Director of Photography: Mike Szegedi
Featuring: Wayne Feldman & Melissa Wojciechowski

Preorder

Texas Rose, The Thaw, and The Beasts

here.
CASTANETS COVER HANK WILLIAMS, TOUR EUROPE, FEEL KINSHIP WITH BOCEPHUS
#WTDTW (WHAT TO DO THIS WEEKEND)
TUESDAY NIGHT LIGHTS: CASTANETS & CRYPTACIZE
A NEW ALBUM FROM CASTANETS
CASTANETS' RAYMOND RAPOSA READS IN BROOKLYN
CASTANETS: DUBBED, TOURED, COLLECTED
HENRY FLYNT YOUTUBED BY FORMER CASTANETS MEMBER
CASTANETS AND MBD CROSS THE OCEAN
CASTANETS EMERGE FROM MOTEL WITH NEW ALBUM
CASTANETS SESSION UP WITH DAYTROTTER
TENDRILS SCREENINGS AND LIVE CASTANETS
CASTANETS CROSS OCEAN IN BOAT
FROM VINES TO TENDRILS
RAPOSA IN LE MARAIS
CASTANETS IN SECRET (STEREO)
CASTANETS CAST ACROSS THE WORLD WIDE WEB
CASTANETS COMMENT
IN THE VINES NOW IN THE SHOP, ON TOUR
ROUND-UP WITH CASTANETS
RAY RAPOSA OF CASTANETS PRODUCES WILLIE NELSON COVER
CASTANETS ON VINYL, IN REAL LIFE
CASTANETS TO RELEASE THIRD ALBUM
CASTANETS GEAR STOLEN
CASTANETS QUIT DAY JOB
YEAR TWO OF DAYTROTTER MEANS CASTANETS
CASTANETS SUBVERT ON CLOAK & DAGGER RADIO
UNUSUAL ANIMALS IN VINYL AND REAL LIFE
CASTANETS PLAY HOUSE OF HEARTS BENEFIT SHOW
CASTANETS STOWAWAY WITH JANA HUNTER, PETER AND THE WOLF
CASTANETS COLLABORATE WITH CREATE(!)