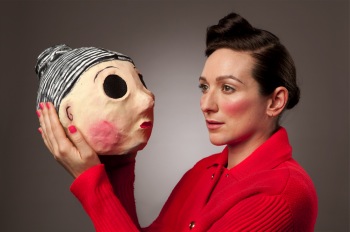 My Brightest Diamond's Shara Worden will perform on her former home turf this weekend. Collaborating with New York-based indie-classical chamber ensemble supergroup yMusic, MBD plays Saturday at the Crossing Brooklyn Ferry music fest, sponsored by Brooklyn Academy of Music. yMusic contributed to MBD's 2011 release All Things Will Unwind.
Crossing Brooklyn Ferry is curated by brothers and musicians Aaron and Bryce Dessner (The National). The fest was conceived by BAM director Joseph V. Melillo, who also commissioned Sufjan Stevens' cinematic suite The BQE in 2007.
Part of a festival lineup, including Beirut, St. Vincent, and Sharon Van Etten, MBD takes the stage with yMusic at the Howard Gilman Opera House this Saturday, May 5 at 8 p.m. Click here for tickets.