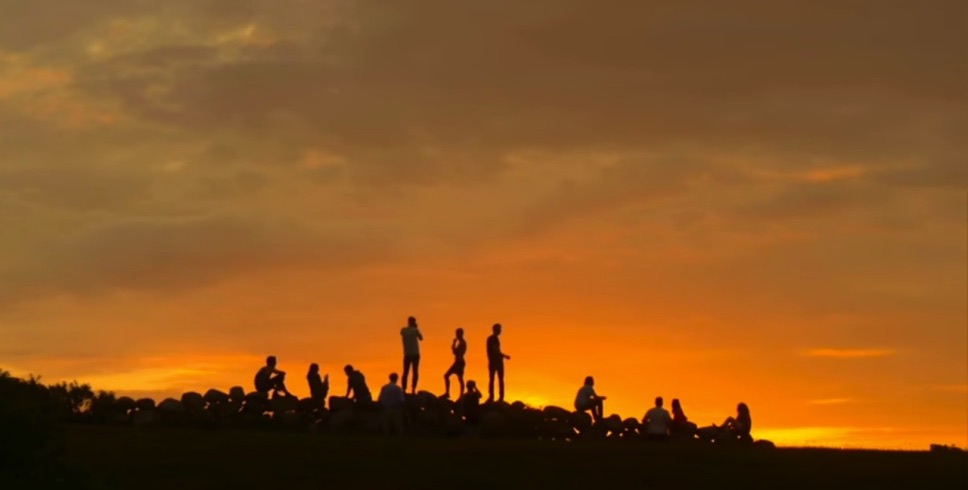 How do you capture Southern California in four minutes? Psychic Temple's "Brother O" and Jessica Nicole Collins' music video treatment do just that. A superb video, set to a superb song. Verve, life, color, California.
III is out next week on digital, vinyl, and CD. Get it at your local record store on May 6, or preorder it here.
Here's a running and plausibly incomplete shot list: woman, sunrise, beach, waves, shells, gulls, telephone poles, dock, jammin, moon, cliffs, mountain, elevation, clouds, window, cult leader playing guitar, sunrise, hanging out, rocks, field, sun through leaves, cult leader playing guitar, bodega, fireworks, feet splashing in pool, wind above houses, enjoy your rabbit, biplane, dogs playing, clouds chasing, sun moving, power lines, moped motorcycle, cult leader, mariachi band, prayer clothes, dandelion, wish made, grass, hands in wet sand, pool time, palm trees, nondescript hotel architecture, sailboat, sun over hills, dead tall grass, running across bridge, drum, wedding, party, snow, families, sledding, fog, beach, police, time to go, aquarium, bridge, palm trees, bottle rockets, cult leader, smoke blown, dance, party time, backpack runner, coolest shows ever, lightening dancing, fire in can, metal, pinball, cult leader playing guitar, mulholland overlook, night glo bowl, cult leader playing guitar, hula hoops, drummer, flamingo dancers, color, two timing two step, the dip, the smile, in love, in love with life, with music, with water, with wind, with trees, with kids, with friends, existential gaze over water, just hanging out, water crashing, pool, baptized with waves, coming up, reborn from water, sun off waves, back under, back up, fade to black.
« Previous Page
—
Next Page »